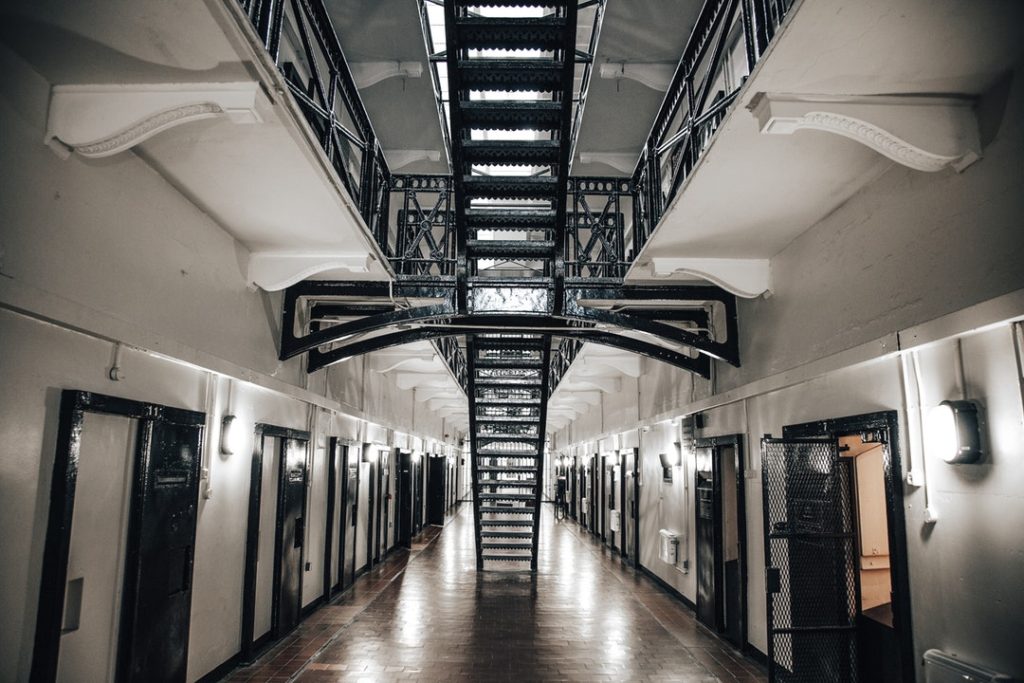 Over 10 million people are arrested each year in the USA.
At some point in your life, you may be faced with the dreaded 3-am phone call from your friend or relative in jail.
Receiving a late night call from your loved one is worrisome, especially when it involves handing over thousands of dollars.
If they are stuck in jail and expect you to help them out, then a bail bond is the answer.  After reading this article, you will know everything you need to know about bail bonds.
Learn about how to bail someone out of jail with a bail bond so that you can help your loved ones.
What Is A Bail Bond?
A bail bond is an amount that is set within 48 hours of an arrest. This amount is paid in order to get a defendant out of jail. However, there are certain conditions that a defendant must fulfill before he/she leaves jail.
Coming out of jail on bail is important for various reasons. The defendant can get some time to prepare himself/herself for the case. They can work on their defense in order to appear before the judge.
In addition to this, they can go back to work and resume their job. The post bail time can be spent taking care of your children and family which is essential.
In a worst case scenario, if you end up in jail serving for a long time, bail can help you in making important legal arrangements.
As soon as your loved one is arrested, try to know about the bail bond amount and get them out of jail. The following information can help you in understanding the process of how bail bonds work.
Types Of Bails
There are two types of bails that you can opt for depending on the case.
A cash bond means that you have to pay the amount in full. In some cases, a cash bond is expensive due to the amount that you have to pay.
Surety or bail bond is set for crimes that are severe like felonies. In order to get a person out of jail, you need to pay a high amount and often need the assistance of bail bondsman.
If you find yourself in type 2 then you need to look for bail bondsman near you. A bail bondsman helps you in covering the balance. Bail bond ensures that you will be present at the future hearings.
These frequently asked questions about the bail bond can help clear your concerns.
5 Things To Do To Get Instant Bail Bond Approval
There are some pros and cons of getting professional help or representing yourself in court. But before you dig into this stuff, you need to come out fo the jail to prepare yourself.
Make sure you are familiar with the conditions and terms of bail bonds. Bail bond agents jobs also include helping you throughout the process. If you are unable to think of options to get someone out of jail then following are some useful tips that can help you in getting instant bail bond approval.
Know Your Options
If your loved one is in jail then there some options that you might consider. These options will help you in understanding the intensity of the crime and will determine the course of action.
Learn about the case and decide the path accordingly. Knowing your options would also help you in making an informed decision. As someone's life is at stake so you need to prepare yourself.
Pay The Full Amount Of Bail Directly
If you are thinking about paying the full amount to the jail directly then this can be your safest option. There is a chance that your amount will be returned once the defendant has pleaded the case.
If you can manage to pay the amount then you can consider this. Otherwise, if the amount is too much and you are unable to pay it then hiring a bail bondsman is your best bet.
Hiring A Bondsman
Hiring a bondsman can be another option that you can consider. The working of this option is quite different so you need to pay attention. For this, you need to pay a percentage fee of bail.
This varies and the range is 10% to 15%. It depends on the country as well as your credentials. Once you have paid the amount you will not get the money back. The percentage of the bail goes to the bail bondsman as their fee.
They pay the fee to the jail and the inmate is released. If the defendant shows up at the court hearing, the bonding company gets the money back.
Otherwise, the co-signer is considered liable to pay the amount to the bonding company. Get familiar with items accepted by bail bond agents.
Make Sure That The Defendant Shows Up
If you are paying the full amount directly to the court, you need to make sure that the defendant would appear at the court hearing. If he/she does not or fail to show up at the court then this might create a problem. Talk to them so you are sure about this.
Qualify As A Co-Signer
If you are signing the bail bond then there are certain requirements that you need to fulfill. These requirements would help you in getting money for bail instantly. Following are the things that you need to have in order to be able to sign the bond.
A valid driver's license
Proof of residence. For this, you need to provide them recent utility bills or you can also give them a lease agreement.
Proof of income and this can be determined by giving them 2 recent pay stubs.
25 years of age.
Act Fast
As someone's jail time is at stake you need to be quick. This isn't a game of Monopoly, there's no 'Get Out Of Jail Free' card.
The amount is determined within the 48 hours of arrest so arrangements to pay the bail bond can be made.
Have fast instant bail approval by contacting us. We can help you with getting your loved ones out of jail.