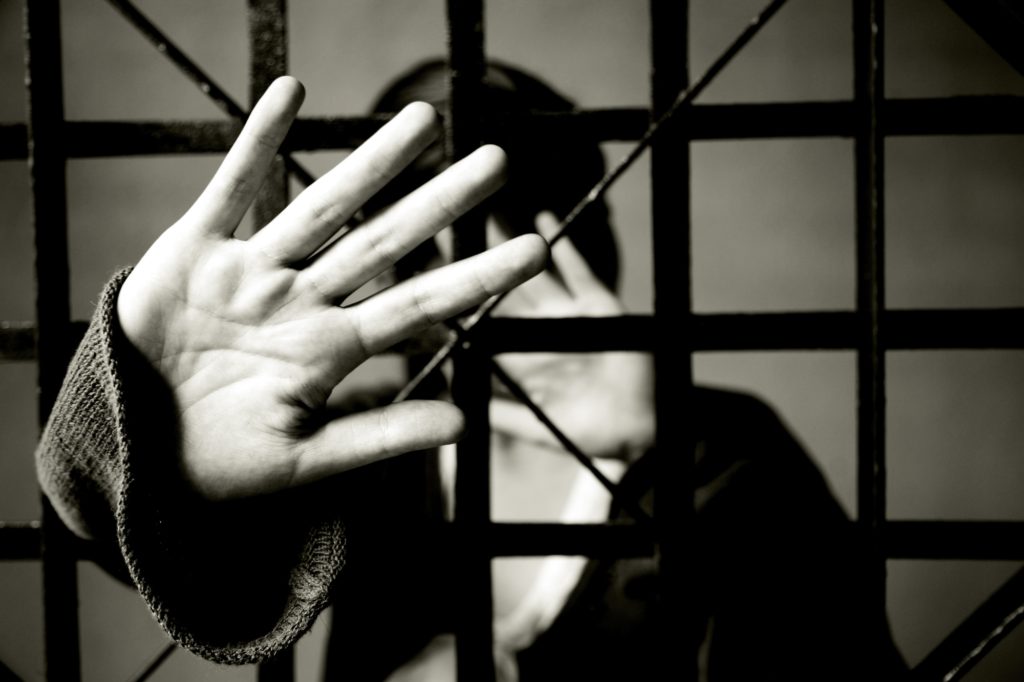 While having a lot of money can help you get the best lawyers or pay a high bond, it won't keep you from getting arrested in the first place.
Many celebrities have learned this lesson the hard way when they got arrested for all kinds of shenanigans, from DUIs, Domestic Violence, to vandalism and everything in between.
One thing that celebrities and non-celebrities alike share though is that when they do get arrested, their only chance of not sitting in jail waiting for trial is hiring a bail bondsman.
Keep reading to learn about the 10 most famous celebrities in jail who needed to bailed out.
1. Justin Bieber
While all celebrity arrests make the headlines, Justin Bieber's 2014 arrest was on every TV station, newspaper, magazine, and web page for weeks.
He had already been in the news in past years for assault, vandalism, and other charges, but this would be his first arrest.
The pop icon faced a number of charges after drag racing a rented Lamborghini through a subdivision in Miami Beach. When police tried to stop him, he cussed and fought back, which resulted in a charge of resisting arrest.
Once contained, Bieber admitted to consuming alcohol and drugs. He was below the legal limit on alcohol, but failed a field sobriety test and later tested positive for marijuana and Xanax.
Bieber's bond was set at just $2,500, and he got out as fast as he could.
2. Chris Brown
Following his 2009 assault on his then-girlfriend, Rihanna, even bail wouldn't be enough to keep Chris Brown out of jail.
When he was first arrested for making criminal threats, his bail was set at $50,000, which the rich singer had no trouble posting.
But when he violated his restraining order and got arrested in 2013, he wasn't given a chance to bail himself out and was instead ordered to spend one month in jail.
3. Lindsay Lohan
Lindsay Lohan is perhaps the most famous example of a celebrity needing to bailed out.
The once-popular starlet has had so many run-ins with police that she now keeps a bondsman on hire to bail her out. Rather than waiting around to learn how to post bail, she simply brought in a pro!
He was ready to post a bail bond at a moments notice for her.
4. Nicolas Cage
Nicolas Cage has stared in a number of big screen hits in the past. If you're wondering why you only see him in box-office flops now, his 2011 arrest might be the reason.
While under the influence of drugs and alcohol, Cage got into a fight with his wife, during which he tried to drag her back to the property they were staying at in New Orleans.
He then kicked and hit several cars before trying to hail a cab, only to have the driver refuse him when he saw the state that the actor was in. Cage began to yell and was then arrested.
Police took him away for alleged domestic violence, public disturbance, and indecency. It turned out that he had the right friends though, because his buddy, Dog the Bounty Hunter, who is actually a bondsman, posted his $11,000 bail.
5. Oscar Pistorius
Once best known for overcoming his physical disability to become a double-amputee Olympian, Oscar Pistorius, also known as Blade Runner, is now better known for shooting his girlfriend.
While he claimed that her death was an accident, the South African native received the highest possible bond by his home country.
Pistorius had to pay $1,000,000 in bail and he had to have an additional $1,000,000 to pay if necessary, and had to give up his guns and his passport.
Not only was he charged with her murder, but when the case went on to a higher South African court, they more than doubled his initial sentence.
6. Todd English
In another case of an unbelievably low bond for a rich celebrity, Todd English posted just $1,500 to get out of jail following his 2014 arrest.
The celebrity chef, cookbook author, and frequent participant on "Iron Chef USA" was arrested at 3:30 am for DWI. The charge is only a misdemeanor, which explains the low fee for walking free.
7. Aaron Hernandez
While Pistorius might have had gone with the excuse that his girlfriend's death was an accident because he mistook her for an intruder, this next celebrity had no such claim.
Former New England Patriot Aaron Hernandez was indicted in 2012 for the murder of two men. If that wasn't enough for him to get bail set, Hernandez was actually already in jail at the time for the murder of a third man.
8. Michael Vick
The second NFL player on this list of famous people in jail is Michael Vick. Vick played for both the Philadelphia Eagles and the Atlanta Falcons during his 13 seasons.
His lengthy career came to an end though in 2007 following his involvement in a dogfighting ring. After Vick pleads not guilty, he left jail without bond, but would later serve 18 months.
9. Giuseppe 'Joe' and Teresa Giudice
Another well-documented incident of famous people in prison was the back-to-back sentences served by husband and wife, Giuseppe and Teresa Giudice.
Famous for their stint on the popular reality show, "The Real Housewives," the pair committed several frauds, including falsifying loan applications, bank fraud, and more.
Between the two of them, bond was set at more than $500,000. The pair later served sentences separately, allowing one parent to stay with their children while the other was behind bars.
10. OJ Simpson
Perhaps the best known of the celebrities in jail on this list is OJ Simpson.
The first time Simpson ended up in trouble for the murders of Nicole Brown Simpson and Ronald Goldman, he was jailed without bond.
He would famously walk later that year, only to be arrested for robbery and kidnapping. This time, his bond was set to $250,000.
Celebrities in Jail and What You Can Learn From Them
While it's interesting to learn about successful celebrities falling from fame and landing in jail, there's something that anyone, regardless of whether they are famous or not, can learn from them.
Whether their bail was small change or a hefty fee, most of the celebrities on this list enlisted the help of a bail bondsman.
If you've found yourself on the wrong side of the law or unjustly accused, a bail bondsman Bail Man Bail Bonds, 1-866 945 2245 can help get you out from behind bars to fight for your case. Click here to learn what you can expect when you work with a bondsman.