DUI Bail Bonds Services That You Can Rely On
You or a loved one may feel lost and confused after a DUI arrest. The first step is usually to call a reputable bail bondsman like us for DUI Bail Bonds. For people who have been arrested for DUI or a similar violation, we provide bail bonds around the clock. A DUI bail bond is something we can assist you with.
An individual who has been arrested for the first time on suspicion of driving under the influence often does not have to make bail in order to be released from prison the following day. A court arraignment date is printed on the citation and given to the defendant. This arraignment hearing would need the presence of the defendant or his or her legal counsel.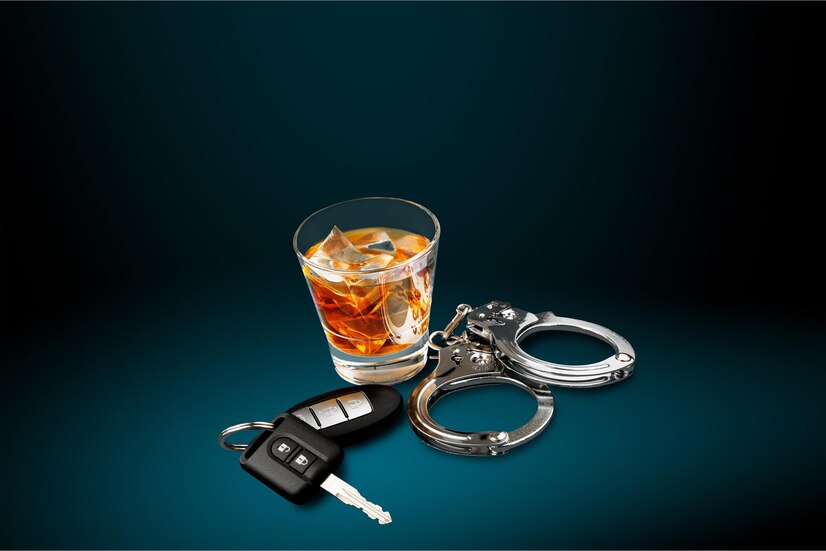 What Factors Are Considered When We Set DUI Bail Bonds:
Only judges may determine bond amounts. It's a common misconception that the Sheriff's Office decides on the bond amount and terms, but in reality, its employees have no say in either. A "bail schedule" may be found in most legal systems, detailing what types of offenses warrant what minimum and maximum bail for dui sums. Since the amount of bond has been pre-approved for specific crimes, bail schedules save both the accused and the court personnel time and resources. Therefore, you may avoid waiting to go to court immediately.
Not only do the following, but also the following play a role in bail decisions:
The financial stability of the accused.

First, the gravity of the crime.

The credibility and standing of the accused.

To what extent the defendant has local connections?

Protection of the General Population.

How probable is it that the suspect will commit other crimes?

Will the defendant show up to the court to face the allegations against him? An example would be someone who has not been to court previously.

What bond eligibility requirements exist for the alleged offense? Bail isn't always an option for some crimes.
Bail Bonds for Drunk Driving Arrests in Los Angeles
Costs $5,000 for dui bond amount (driving while impaired by alcohol or drugs).

Bail for a first-time DUI offense in Los Angeles begins at $5,000. If you have a history of DUI convictions, the fine may increase too much over $50,000.

To get the $15,000 for a first conviction in the last 10 years, you need to have just one.

For those with two or more convictions in the last decade, the fine is $25,000.

Increase bail by $10,000 if there was a traffic accident, if the suspect's BAC was over.15%, or if the suspect refused to provide a breath sample.

A traffic collision plus a blood alcohol concentration (BAC) of.15% or higher, or a refusal to take a Breathalyzer, will result in a $25,000 increase in bail.
FAQs
In L.A., how does one post bail for a loved one?
A cashier's check or money order may be used to post bail. Cashier's checks issued by a California bank are the only form of payment accepted. Make your cheques or money orders payable to the address below. Be sure to write the inmate's entire name and booking number on the money order.
Where does the bail bond money go?
After a matter is resolved in court and all restrictions imposed by the court have been met, the defendant is entitled to get a refund of their bail. If the accused does not show up to court, it will not be refunded. In such an event, the bail is forfeited (or forfeited).
Now is the time to take action if a family member is behind bars.
Call us after you have made arrangements for the release of your loved one from custody. Call us if you have any concerns regarding the bonding procedure. Our DUI Bail Bonds in Los Angeles, California company pleased to provide assistance whenever asked. But we can't suggest a specific bonding agency.
A person's right to drive may be suspended after a DUI arrest, and the suspension period is just 30 days. Many individuals would rather not dwell on their past legal troubles after being set free. It is imperative that you meet this deadline. If you fail to pay your registration fee within 30 days, your license may be suspended for up to a year. In the event of an arrest, the use of our 24 hour dui bail bonds agency may assist you in getting out of jail with as little hassle as possible. 
We provide very hassle-free bail bond services. For any and all bail bond services, you can always count on us to be here. We can even arrange to meet you in prison, if that's more convenient, or at another mutually agreeable place. Get in touch with us right away if you have any questions regarding the DUI Bail Bonds services we provide.