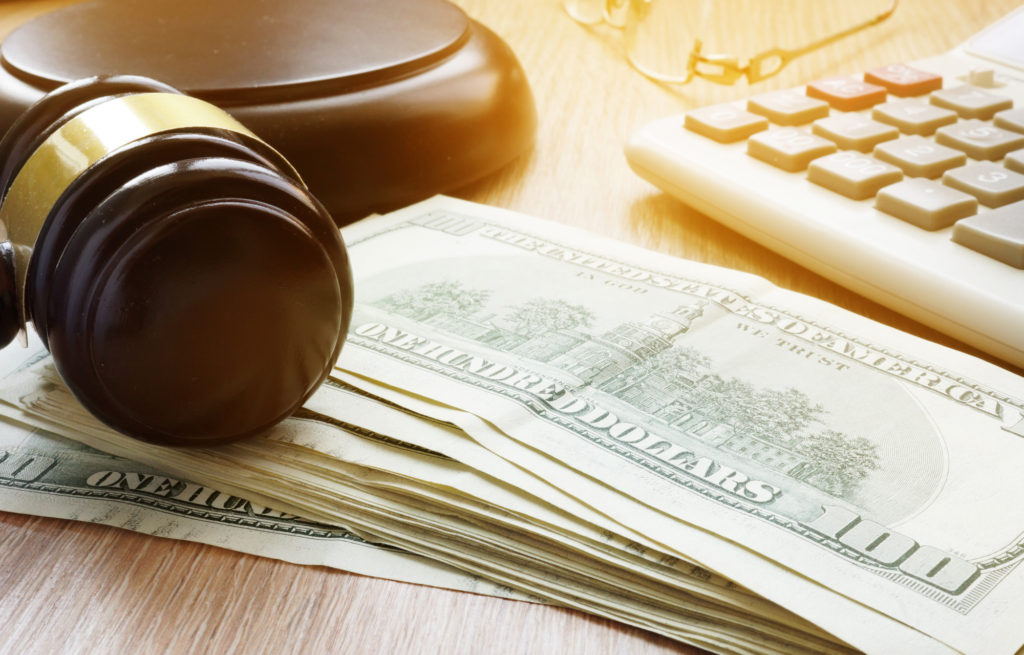 When you're arrested and facing police custody, you want to be as informed as possible. This isn't the time to second-guess your rights or wonder about what your next steps look like.
To that end, we're out to set the record straight on a few industry misconceptions. Along the way, we'll share some interesting insights and facts about bail bonds that you may not know!
Ready to learn more? Let's get started.
1. Voters Will Determine the Future of CA Bail
In August of 2018, California passed a bill to abolish cash bail for suspects awaiting trial, following decades of conversation around the topic. Then-Governor Jerry Brown signed the bill into action, and it was set to go into effect in October of 2019.
However, those against the bill lept into action, spearheading a referendum campaign to repeal bail reform legislation. They submitted a petition of more than 600,000 signatures to elections officials in support of their cause. Now, there's a stay on the bill until the November 2020 election, when it will be on the ballot for voters to decide.
2. Your Bail Bond Agent Can't Lower Your Bail
The fees for your bail bond aren't at the mercy of your bail bond agent. Instead, California state law predetermines those amounts.
Think you're getting a great deal because your agent advertises that he can waive those fees or make them lower than the state mandates? Think again. In these cases, you're partnering with an untrustworthy agent whose tactics are far from sound.
It's best to call a bail bondsman who knows the law at both a state and national level. This way, you know your rights are preserved, and you're following the correct procedures.
3. You Aren't Guaranteed Bail
Yes, the 8th Amendment to the United States Constitution states that everyone has a right to reasonable bail. However, the court can deny you bail if you commit certain capital or violent crimes, including:
First-degree criminal or sexual conduct
Murder
Armed robbery
Kidnapping with the intent to extort money or valuables
If you're denied bail, the judge will state the reason for this decision on your record. In most cases, the state denies bail because the defendant is too high of a flight risk, and there is a significant concern that he or she will not show up in court.
4. A Judge Sets Your Bail
The purpose of bail is to ensure that you show up to your court hearing. As such, a judge has the final say in how much bail you'll pay. Those considered flight risks or who commit egregious crimes may pay a higher amount.
Think the amount you're asked to post for bail is unfair or unreasonable? It's within your rights to appeal it, as the law deems that it cannot be excessive.
In most cases, it's wise to partner with an attorney who can help you petition the judge to lower the amount. While you may be able to argue your case alone, the process is complicated, and it's helpful to have a legal expert on your side.
5. You Can Get out on Your Own Recognizance (Sometimes)
In some situations, a California judge may O.R. a defendant. This means letting them out on their own recognizance without requiring bail money.
When does this happen? If the judge deems you a stable member of the community who isn't a flight risk, you're more likely to see this as an option.
6. It's a Big Deal If You Jump
Think you can skip your court hearing and get by with a slap on the wrist? It's important to take this obligation seriously. If there is evidence that you received notification of the hearing and chose not to show, you'll find yourself in hot water.
The state will issue a new charge against you, and there will be a new warrant out for your arrest. Bail jumping could even put you in contempt of court in some cases.
In the state of California, being in contempt of court can lead to a jail sentence, fines, and/or community service. In addition, you'll lose any bail money you've already paid out.
The bottom line? It's not in your best interest to skip town.
7. Bail Comes With Conditions
Once you're released from jail on bond, you may think you have immediate and total freedom! That isn't the case. Rather, you'll have to follow myriad conditions and restrictions until your day in court.
These may include:
Wearing an ankle monitor or another tracking device (travel restrictions)
Checking in with law enforcement at periodic intervals before your trial
Ceasing contact with those involved in or witness to the crime
Not possessing a weapon of any kind
Submitting to regular drug testing
Abiding by local curfew laws
While not every person will follow all of the above guidelines, these are a few of the examples that you may encounter.
8. There's Always Help
We understand that an arrest is scary and intimidating. That's why our experienced, insured, and certified bail bondsmen are available 24 hours a day, seven days a week.
The reality is that arrests don't always happen in the 9-to-5 timeframe. No matter the hour, there's bail assistance on the way. Rather than sorting through your options the moment you need them, go ahead and have a professional team of experts on standby that you know you can call.
Remember These Facts About Bail Bonds
When you're arrested, you've got a lot to think about and plan for. Find a bail bondsman you can trust shouldn't be an extra burden on your shoulders.
This is where we come in.
With more than 15 years of experience serving the state of California, our bail agents are reputable and reliable. We know the U.S. bail laws forward and backward, with client feedback that speaks for itself.
Contact us any time, and let's take this important next step together.