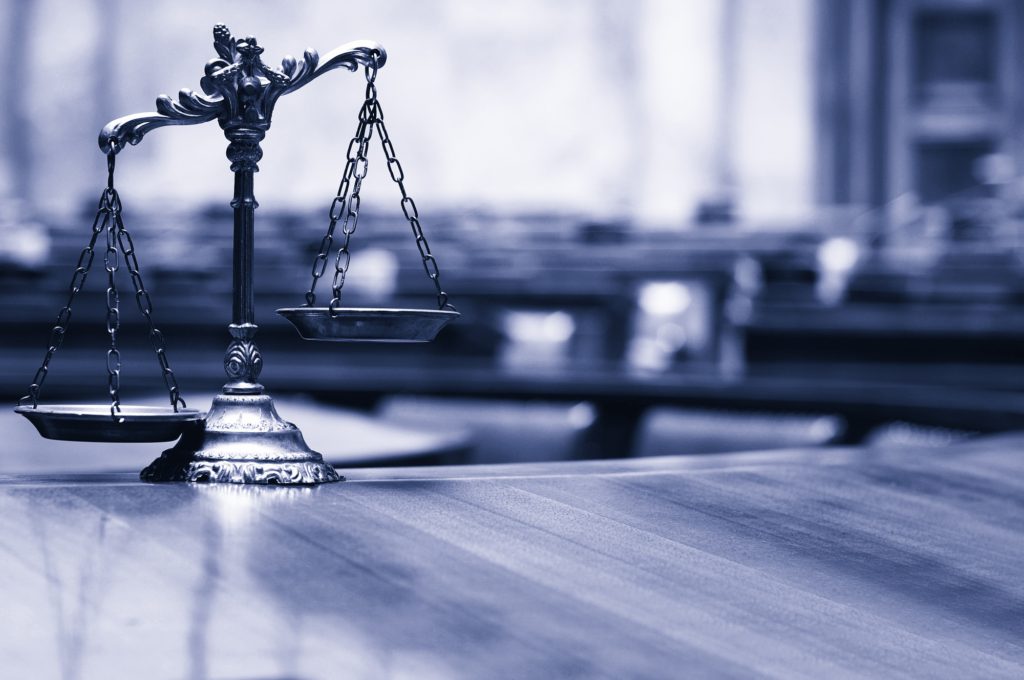 Did you decide to represent yourself in criminal court? If so, you're doing something very risky. Very few people can effectively plead their case alone, without the aid of an experienced and respected lawyer.
But if your case is small or the other person is also unrepresented, you may have a chance to win your case.
However, you should never go in blind. There's only a small chance you will win. You will have to make a compelling argument to the jury and the judge and you may even need to dress the part.
If you're still making the decision to stand alone in court, here's your guide to representing yourself in criminal court.
Understand Legal Names for the Parties Involved
Your first step is learning the legal names for all of the parties in the trial. This is easier said than done; legal names are complex and some are even in Latin.
Why do you need to know these names? The judge and your opponent's attorney will refer to everyone in the court by these names.
Here's a rundown of the names you need to memorize:
Pro Se Litigants: individuals in a civil lawsuit who are not represented by an attorney (in other words, you).
Pro Se Defendant: a Pro Se defendant is a defendant defending their own case (in other words, you).
Plaintiff: the person who's filing the lawsuit (in other words, your opponent).
Prosecutor: the attorney that represents the state. They will present the evidence to the jury.
Knowing this basic information will increase your understanding of the court system.
Understand Court Rules
After you study the names and their meaning, you need to know the rules of court. This is a little more difficult because each state has their own rules including federal rules.
First, find out if your trial will be held in state or federal court. If it's federal court, you'll have to read either the Federal Rules of Civil Procedure or the Federal Rules of Criminal Procedure or the Federal Rules of Evidence.
If your case is held in state court, you have to research the rules in your state. You can also contact the county clerk at the courthouse.
Provide an Answer to the Complaint
If your case is in civil court, you'll receive a civil complaint. You don't have to respond to this but it's best that you do. If you don't respond, the court will rule in favor of the plaintiff.
Before you respond, review the complaint. The complaint will list what you're being sued for, how much, and how and when to respond. Retrieve an answer form; you can find them online and at the courthouse.
Your answer should be straightforward. Generally, you can decide to answer in one of four ways:
You can deny the claim
You can accept the claim
You can state there's not enough evidence in the claim
Answer the way that fits best with the lawsuit.
Once your response is finished, pay the filing fee.
File a Cross-Complaint (If Applicable)
If you're fully sure you're innocent, you can file a cross-complaint. In other words, you're suing the plaintiff who's suing you. But you can only sue the plaintiff if your complaint relates to the one against you.
It's highly recommended you have an attorney if you go this route. But if your case is small or the plaintiff isn't represented, you can easily do this yourself.
Research the Law
Before court, research the exact law you're being sued for. In addition to searching the general law, research the claims for both a defendant and a plaintiff.
But pay more attention to the defense portion of the law. This way, you can effectively defend your position.
Conduct Discovery
After you file your answer, a process called discovery begins. This means either party can request information from their opponents. This can help strengthen your defense.
This includes facts about the charges, evidence, witnesses, and even what arguments the opponent will make.
Discovery has two different categories: formal and informal.
In formal discovery, you'll gain information by asking your opponent questions, interviewing other persons related to the case, requesting necessary documents, and ordering a subpoena.
You can also take the informal route. This includes conducting interviews, gathering documents, and even taking photographs or video.
Attend All Required Court Appearances
Your court date isn't the only court appearance required. Many cases call for a pretrial. This is when all parties meet with the judge and discuss how the trial will play out.
You'll have to discuss certain topics, such as:
Settlement
Scheduling a trial date
The discovery process (whether ongoing or finished)
Conceding issues not included in the dispute (if applicable)
You may have one pretrial date or even several.
Try and Settle the Case Outside of Court
If you can, settle the case outside of court. This helps if you personally know the plaintiff.
These are called a settlement conference. You two will meet with a third party to come to an agreement.
This is the recommended course of action, especially if you're not represented. You'll save a lot of time and money because you won't endure a trial.
You can also have more control because you're not leaving the decision up to a judge or a jury.
Representing Yourself in Criminal Court Isn't Easy
As you can guess, representing yourself in criminal court isn't easy. The stakes increase if you're the defendant. But if your case is small and if the plaintiff isn't represented, you may be able to win without an attorney.
Be sure to research and submit all documents on time. If you can, come to a settlement outside of court.
Do you need a bail bond while you or a loved one is in jail? If you're in California, contact us.